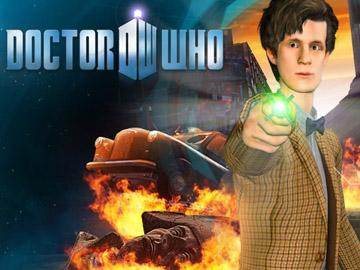 With the advent of Doctor Who's fifth season, we've been seeing a much different Doctor. He's newer, younger, more aggressive, and… more pixellated?
You heard me right, folks. Our Eleventh Doctor (Matt Smith) will soon be taking on a completely new visage. One that's a little less Time Lordian and a little more computer-generated. That's because the Doctor and his companion Amy (Karen Gillan) will be making the leap to video games before the fifth season of the series is over, according to BBC News.
To Read More Click Here.