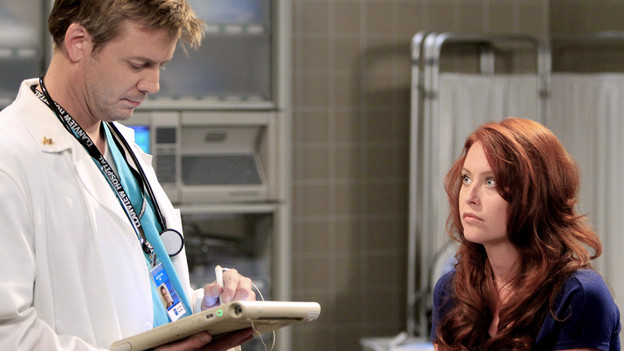 After finding out they are pregnant, Natalie doesn't know if John or Brody is the father and Jessica doesn't know if Ford or Brody is the father. Ford runs into Jessica, and while she doesn't confess her pregnant, he once again reiterates they did not sleep together, but Jessica's not so sure. Natalie and Jessica keep their pregnancy from each other. Natalie tells Gigi that she's pregnant and not sure who the father is, while Jessica tells Kelly the same.
Todd and Tea tell Dani they're getting married and she congratulates them. Todd and Tea make love and she tells him she's glad he is there for her. Dani talks to Greg about a possible treatment for Tea's cancer she found on the internet, but Greg is dismissive of her.
To Read More Click Here.