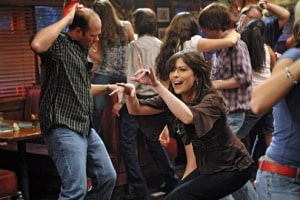 True Blood started off with a bang, and a ton of new viewers last week, and thankfully, the second episode of the season continues with the unique blend of gore, drama, sex and comedy. So wipe the blood from your recently dyed hair, because I want to do real bad things with you.
Things get off to a disgusting start as True Blood picks up right where it left off, with Eric throwing AIDS Burger Man's severed arm onto Lafayette before dripping the fresh blood from his mouth. True Blood is the only show that can make you vomit and laugh at the same time, because all Eric is concerned about is whether there's blood in his hair, since it will ruin Pam's dye job.
Eric takes Lafayette upstairs where Pam is upset that she'll need to go much shorter with Eric's hair. Lafayette, better than ever, is willing to do and say absolutely anything to escape alive. He's even willing to give up Jason as the likely person who took Eddie. Unfortunately, since Sookie is so important, this information is no good.
However, Eric is more interested in any news his fellow V dealers have about a missing vampire named Godric. Lafayette thinks a guy with the e-mail address pussylover9@shemail.com might know, but he doesn't know who this person is, sending him back to the dungeon. Trust me when I say you haven't truly lived until you've heard Eric ask "Who is this PussyLover?"
To Read More Click here.