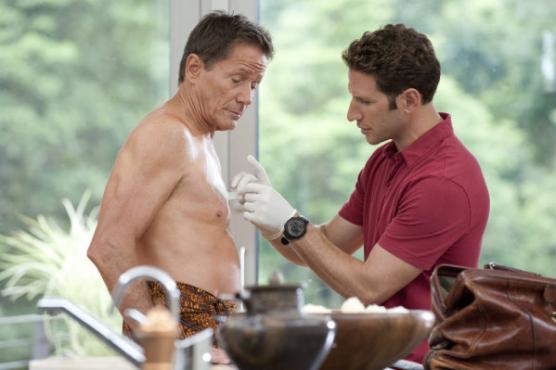 Last night episode of Royal Pains brought in the laughs for a couple of reasons. Of course, Evan was as awkward as ever - watching him try on a multitude of clothes brought a flashback reminiscent of Pretty Woman.
But, the comedic highlight had to be watching Ian Gomez as Mac hit on basically anything in a skirt (luckily all the women we watched him hit on were pretty hot!). Anyone who doesn't know the amazing humor that is Ian - needs to check him out as the wonderfully sweet and sometimes brilliant neighbor on Cougar Town.
Mac's strange behavior was due to a car accident when he hit his head. Luckily for Mac, Hank was around to figure out the problem and get him the help that he needed. For me personally, I really liked the womanizer Mac was. He had me laughing out loud a bunch of times!
To Read More Click Here.