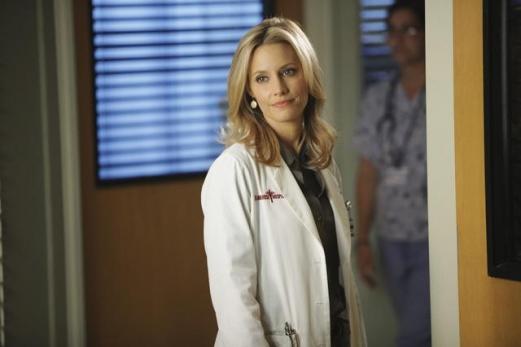 Last night on the second episode of Private Practice's fourth season, Violet and Cooper decided to put recent clashes behind them in order to please their significant others.
This amplified the tension between Pete and Cooper, who also ended up fighting on a professional level, engaged in a heated argument over marijuana use by a patient.
Meanwhile, Addison is having second thoughts about telling the world about her new romance with Sam, something that is clearly not going to sit well with BFF Naomi.
Sheldon (new cast member Brian Benben) decides he will deny the approval for a patient's sex change, a decision that comes back to haunt him before the end of the night.
As usual, the sex change case seemed hard to believe, and a bit melodramatic, but the acting was superb and tie-ins to the characters' personal drama were palpable.
To Read More Click Here.