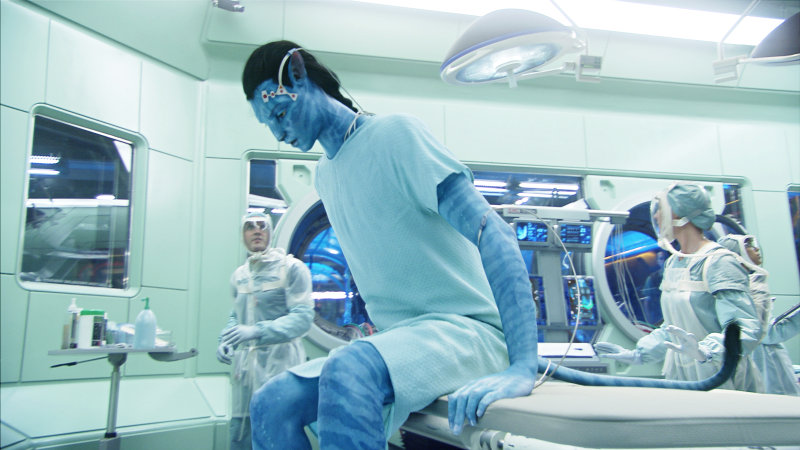 20th Century Fox has released a new featurette and a clip for "Avatar" on Monday, November 16. Although the studio has previously provided some snippets at the upcoming movie, the two new footage have managed to give a look at more never-before-seen scenes of the film.
Making its way out via QuickTime, the clip entitled "Thanator Chase" highlights Sam Worthington's Jake Sully in his Avatar body while he is being chased by a creature of the distant moon Pandora. Meanwhile, the new featurette, which was debuted on the Taiwanese Yahoo!, exposes the Pandora's jungle, the creatures, as well as the fight between local inhabitants Na'vi and humans who come from Earth.
In "Avatar", Jake is told as an ex-Marine who was wounded and paralyzed from the waist down in combat on Earth. He travels to Pandora as he agrees to join Avatar program, which can give him a chance to walk again.
Using his Avatar body, Jake goes on a scouting mission and falls in love with a young Na'vi woman, Zoe Saldana's Neytiri. As he gets closer with her clan, he finds himself caught between the military-industrial forces of Earth, and the Na'vi, forcing him to choose sides in an epic battle that will decide the fate of an entire world.
First conceived by James Cameron 14 years ago, when the means to realize his vision had not yet existed, "Avatar" will take the audience to a spectacular new world beyond imagination. Joining Sam Worthington and Zoe Saldana in cast ensemble are Sigourney Weaver as Dr. Grace Augustine and Michelle Rodriguez as Trudy Chacon, a retired Marine pilot. The action flick will hit U.S. theaters on December 18.