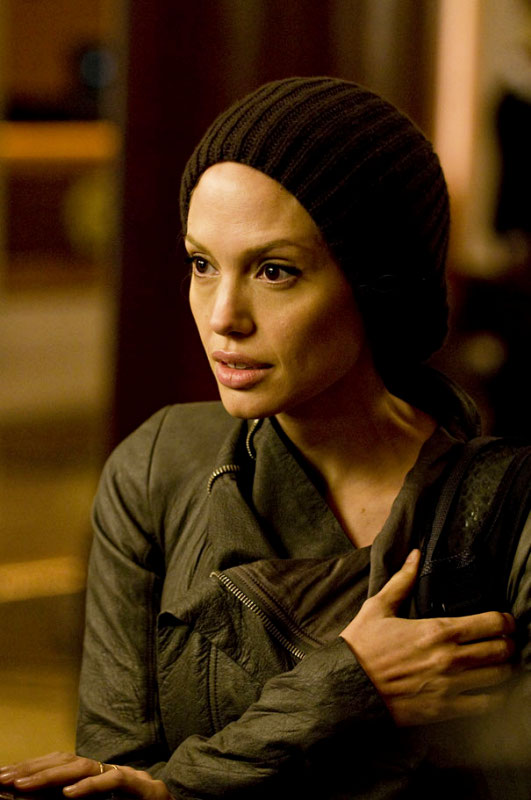 Angelina Jolie is on the run to clear her name, jumping to the top of a moving and off a speeding subway. The first teaser trailer for the upcoming action thriller "Salt" has just been released via Yahoo! Movies, featuring first look at the "Wanted (2008)" actress as she portrays framed CIA agent Evelyn Salt.
Salt is a CIA officer who swore an oath to duty, honor, and country. But, when a Russian captive accuses her of being a Russian sleeper spy who is on a mission to kill the president in Manhattan, she is forced to go on the run. Being hunted down by her colleagues, she must use all of her covert operative skills and experience to elude capture and protect her husband or the world's most powerful forces will erase any trace of her existence.
"Salt" comes from "Clear and Present Danger" director Phillip Noyce and producers Lorenzo di Bonaventura and Sunil Perkash. Jolie takes over the role which was intended for Tom Cruise. Liev Schreiber and Chiwetel Ejiofor are among the cast. The movie, which script was written by Kurt Wimmer and Brian Helgeland, will see the U.S. big screen on July 23, 2010.