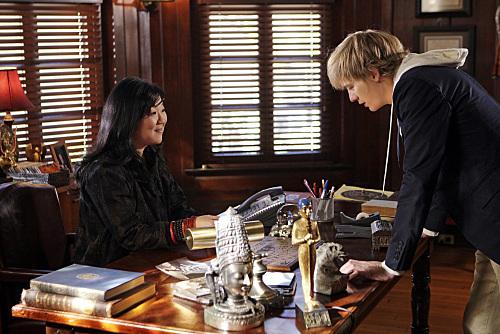 Should we start with the cliff hanger or save it for later?! We say get right down to the business!
If you haven't read any of our spoilers, "Dead to Me" ended with a complete shock!
Someone very close to Melinda will die sometime soon - and how did she find out about it? Why through a Ouija board ghost!
I am a pretty superstitious person - being Catholic and definitely believing in spirits, made tonight's episode have quite some authenticity to it. Ask anyone who is Catholic - nothing good can come out of a Ouija board.
That was one of the main reasons why I had such a hard time believing the young dead girl, Madison, to be the one doing the foretelling of death. Perhaps she used it to her advantage, some of the time, but the Ouija board opens the doors for any spirit to come right in.
Who do you think it will be? It would be really silly for the writers to kill someone off and have them come back again like Jim did. Wouldn't that be like beating a dead horse? Been there done that and time to move on. If we had to guess - we would choose Ned. Ned's character really doesn't add much except access to the college library. He even said so this week - he has nothing special to add to the group. And it was his lame butt who brought the Ouija boards in in the first place!
To Read More Click here.