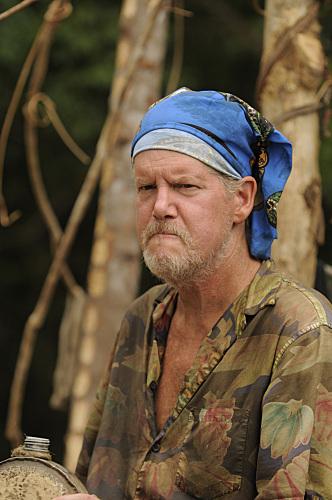 The other day, Survivor fans saw their fantasy come true: 20 veteran cast members returned to the competition that made them famous, as a group of Heroes takes on a tribe of Villains.
We've been previewing each returning castaway. Last time, it was Parvati Shallow. Today, Randy Bailey.
Previously seen on: Survivor: Gabon
True love: His dog, Johnson, according to Randy himself.
Describes himself as: "Angry, blunt, mean and sarcastic, yet charming."
Memorable quote: "I have a new operation, and it's called, Operation: Let Everyone Else Crash and Burn."
Odds of winning: 80-1.