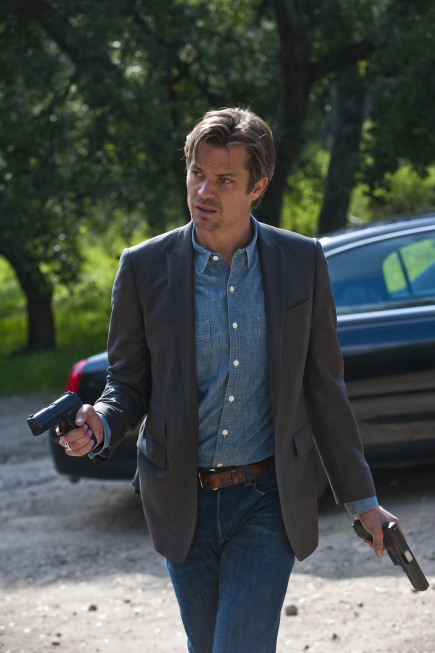 Boyd Crowder's faith has been the most interesting and mind-twisting mystery of the season.
It's also made him the most interesting character, not just in this show but all of current television. He's a lost soul trying to find redemption for a lifetime of evil deeds and hateful actions, but he's also a conniving criminal with a penchant for causing more destruction and mayhem than a runaway car on an offshore oil rig.
Has he been just wearing the face of a devout man for some grand criminal plan, or is he truly a changed man? And if it's the answer behind "Door No. 2," does being a changed man necessarily make him a better one? The season finale gave us the answers to all of those questions and so much more.
To Read More Click Here.