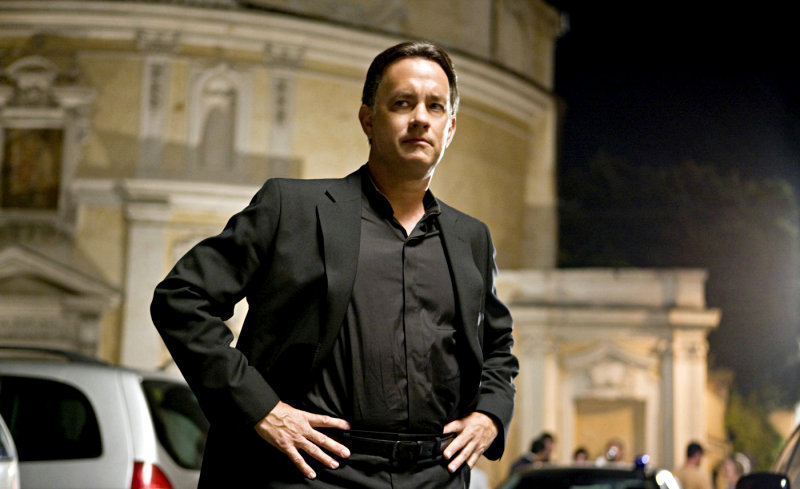 IGN has got its hands on the featurette of "Angels & Demons". Focusing on the secret organization named the Illuminati, the featurette contains commentary from director Ron Howard and cast members, Tom Hanks, detailing on the history of the organization which becomes the center of the story in the film.
In the video footage, Howard reveals that he is most engrossed with the Illuminati when reading the Dan Brown's novel, while Hanks tells why he loves making the movie, reasoning that they are "sort of making a trip to the Renaissance" with the film. While most of the scenes featured in the featurette have been revealed through previous videos, some of them present never-before-seen footage.
A sequel to "The Da Vinci Code", "Angels & Demons" sees the return of Tom Hanks as Harvard University's Symbology Professor, Robert Langdon. This time, Langdon is summoned to a Swiss research facility to analyze a cryptic symbol engraved into the chest of a murdered physicist. Coming across an unimaginable vendetta against the Catholic Church by the Illuminati, he teams up with mysterious scientist Vittoria Vetra to save the Vatican from a powerful time bomb.
Aside from Tom Hanks, the drama thriller also stars Ewan McGregor, Ayelet Zurer, Stellan Skarsgard, Pierfrancesco Favino, Nikolaj Lie Kaas and Armin Mueller-Stahl. Directed by Ron Howard using the script written by Akiva Goldsman, the Columbia Pictures film is set to be released in the U.S. on May 15.
For Clip & Source Click Here.