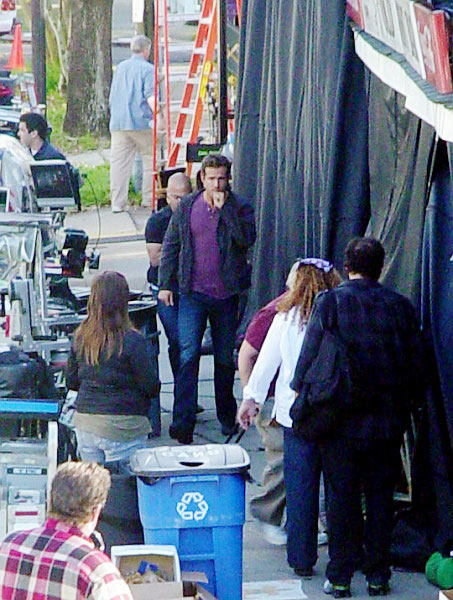 As it has been scheduled, "Green Lantern" kicked off production on Monday, March 15 in New Orleans and Ryan Reynolds apparently was the first actor who filmed his scene that day. In the pictures posted on The Green Lantern Corps Message Board, the star was seen filming his part at a bar called Old Point Bar which was renamed Broome's Bar.
During the shooting, the depicter of the titular character was not seen donning his Green Lantern costume but sporting a casual outfit. He additionally was snapped wearing a ring, which is believed to be the ring which has the great power given by Abin Sur, on the middle finger of his right hand.
"Green Lantern" will revolve around Hal Jordan, a second-generation test pilot who was given the power ring and battery (lantern) by a dying alien named Abin Sur. Ryan Reynolds will battle Mark Strong as the 47-year-old has been confirmed to be Green Lantern's enemy, Sinestro. The film is planned to be dropped by Columbia Pictures in U.S. theaters on June 17, 2011.