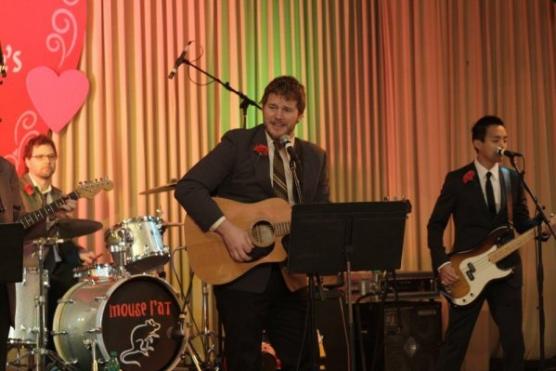 Ron Swanson has officially confirmed that he is the coolest television character after with this week's Parks and Recreation. Not only does Ron bring the laughs, this week he brought the insightful pearls of wisdom.
The Valentine themed "Galentine's Day" focused more on relationships, rather than the standard laugh-out-loud moments of Parks. Maybe it's because we're sappy around this Hallmark Holiday time of the year, but we feel Parks has given us enough laughs and fleshed out their characters enough to deserve it.
The weakest of the four relationships covered, Leslie and Justin's came to an end last night. That's where the brilliant Ron stepped in and finally hit the nail on the head with Justin: he's a tourist. Good riddance to this douchebag story teller. Only poor Tom was hilariously heart-broken as he acted like the child in divorce during the break-up.
To Read More Click Here