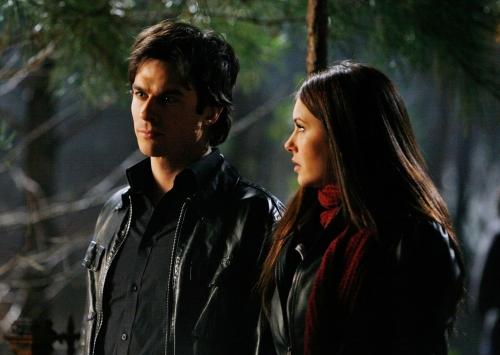 RIP, Grams Bennet.
While we don't like wishing harm on any characters - especially any characters that "protect their own" and do more for the positive image of witches than the Broadway production of Wicked - the passing of Bonnie's grandmother was a necessary outcome this week for two reasons:
1. It raised the stakes for Bonnie. How will she react to this death? Might she blame Elena for getting herself involved with Stefan, a relationship that started this chain of events?
2. Grams was too powerful. Any show that deals with creatures or people with special abilities must be careful. Give any of them too strong of a power and any storyline can be resolved by simply having this individual do something. Case in point: How do we get Bonnie and Elena out of captivity? Grams will conjure up a locating spell!
But it seems as though producers were aware of this potential for a plot device, which is why "Fool Me Once" was yet another example of why The Vampire Diaries is an exciting, well-paced show that delivers answers and surprises every week.
To Read More Click Here