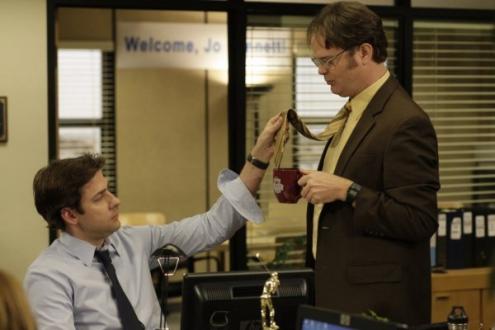 To paraphrase Michael Scott near the conclusion of last night's episode:
Isn't the air a little fresher this morning? Aren't the birds singing a little prettier? Won't those 2:30 p.m. ants on a log taste a little better?
Indeed, order has been restored on The Office, as perfectly evidenced by the closing scene:
Jim calmly dunking Dwight's tie into his coffee. That's the Jim Halpert we know and love! We understand he's in this for the money (and the women), but viewers have been yearning for the prank-pulling, dry-witted Jim for weeks now, as opposed to that corporate drone we've been stuck with for most of this season.
Our only complaint: Michael as a salesperson and Jim having to manage him could have played out for another couple of episodes. There seems to be missed potential there.
To Read More Click Here