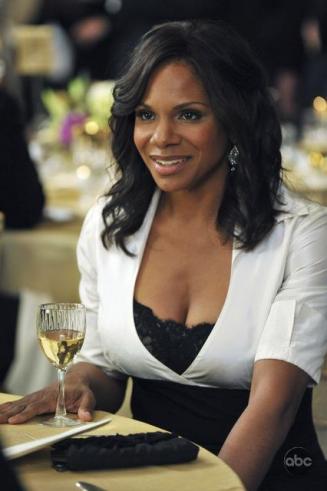 Everyone's trying to figure out how they feel about each other on Private Practice. There's not one relationship you can describe simply, which is probably by design.
Naomi is starting a new romance and Addison is torn between two men. Our recap has the details of these stories and more. Now here's our review of "Love Bites" ...
William White, Naomi's boss, has been getting a little flirty with her lately. She has to give a speech about him at a fancy event. Fife is a bit uncomfortable about this.
Pete and Violet have finally turned a corner, or at least he's abandoned the idea of being mad at her. Addison and Sam ... well, even they don't know. How can we?
Before the big ball, there are a couple of cases on the medical front.
Cooper's patient, Paige, has a bite mark. Her boyfriend says he's walked the Earth for 2,000 years searching for a soul mate. Yup, he thinks he's Edward from Twilight.
To Read More Click Here