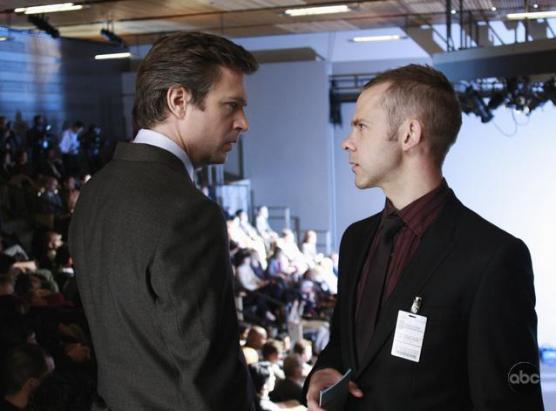 FlashForward doesn't return to ABC until March 4.
This leaves viewers will plenty of time to debate who took Lloyd, whether Mark will kill Demetri and many other pressing storylines.
But co-creator David Goyer spoke to Zap2It this week and supplied a few answers to a series of burning questions. What can viewers expect when the show returns this spring? Goyer confirmed the following:
* Lloyd and Simon definitely had something to do with the global blackout;
* "Simon is pretty much on the Mosaic team" going forward;
* There are three "massively great twists" on the first two episodes back;
* We'll find out the identity of Suspect Zero;
* We'll be seeing more of D. Gibbons.
In conclusion, Goyers says there will be "reveals that will change the whole playing field."