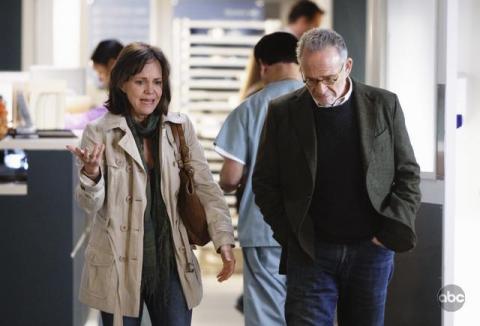 Let's be serious, Brothers & Sisters is more soap opera than drama. Some of this show's story lines seem ripped straight from a General Hospital spoilers column.
Just the same, GH doesn't boast the likes of Rob Lowe, Calista Flockhart and Sally Field, all of whom delivered Emmy-worthy performances on Sunday night.
Kitty's collapse at the beach, which we saw in December, was caused by a clot in her lung, not her cancer. But the cancer is still there, and it's getting worse.
Her best option? A bone marrow transplant. Hence the title, "A Bone to Pick." Groan.
Follow the link above for a full recap. Below are some highlights from - and our take on - last night's drama, which centered around Kitty's battle for survival ...
To Read More Click Here.