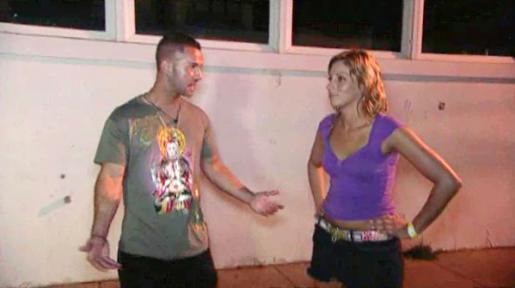 Another quality episode of Jersey Shore. Well, quality in a relative sense.
The gang rallied around Snooki after she got knocked out by that dude in the bar. She is really annoying, but just the same, the incident brought the housemates closer together.
JWOWW looked to start fights, while Sammi and Ronnie's relationship continued to blossom. She even got his mom's seal of approval, which was huge for the closet mama's boy.
The Situation spent the entire episode chasing skirts, while Pauly D got a gig spinning at a local club, proving himself "the ultimate guido" in the eyes of Vinny and likely others.
Speaking of Vinny, he hooked up with his boss' girlfriend - a shady move even for a bunch of creeps on Jersey Shore. We can't wait to see what drama transpires next week.
Follow this link for an in-depth review of "Another Day at the Shore." Then gaze in wonderment below at some of the Jersey Shore quotes we've compiled from last night ...
To Read More Click here.