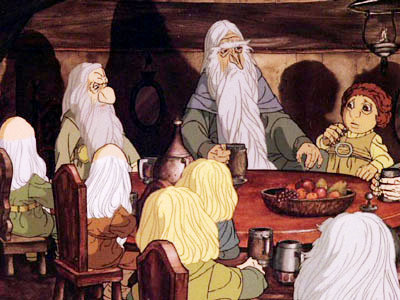 Having starred as Gandalf in the "Lord of the Rings" trilogy, Ian McKellen is set to reprise the role in "The Hobbit", and he has a few tidbits to spill on the status of the two films adapted from J.R.R. Tolkien's novel. "The scripts for the two films will be delivered very soon," the 70-year-old actor told Empire at the San Sebastian Film Festival.
"Then they'll be budgeted, and then they'll be cast," the two-time Academy Award nominee continued. "And they'll be going when they've always said they would be, which is next spring - March or April. [Director] Guillermo [del Toro] even told me at one point, 'We're going to film for 383 days.' He's got that artistic autism!"
Asked about the speculation on the possible return of other LOTR cast, McKellen suggested fans not to put up high hope. "Unfortunately, there won't be many of the actors going back, unless they're going to put masks on and be disguised as dwarves! Andy Serkis is, at the moment, I think, the only other actor who's doing this film," so he said.
"The Hobbit" is taken from J.R.R. Tolkien's novel of the same title and is planned to be made into two-part movies. The movies will re-create the scenes of the novel, with additional events that make an impact to "The Lords of the Rings", such as the expulsion of Sauron from Mirkwood by The White Council. The first of the adventure fantasy movie is scheduled for December 2011 U.S. release, while "The Hobbit 2" is expected to hit theaters a year later.