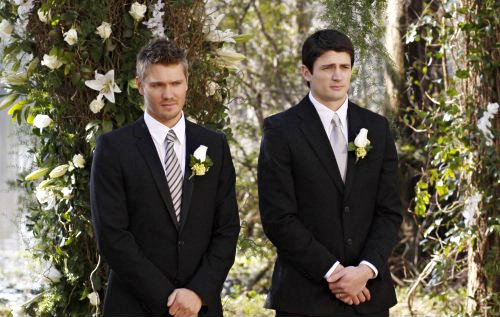 "One Tree Hill" season finale on Monday, May 18 is given a sneak peek of Nathan and Jamie's scene. Nathan is preparing for his departure to join NBA, playing for Charlotte Bobcats. In the official synopsis, it is said that Nathan is released from the Chiefs, and is forced to face Haley and Jamie.
A story arc has been created for Nathan in the next season. A character named Clayton will be introduced as a "young and brash" sports agent who represents Nathan's basketball interest. Clayton, who is in his 20s, will be a close friend, ally, business partner as well as an advisor for Nathan. In the casting call, Clayton is described as "fiercely protective" of Nathan.
On another news, it has been reported that instead of the traditional sad or shocking cliffhangers, this season will have a happy ending, including for Peyton and Lucas. When the execs decided to release Chad Michael Murray and Hilarie Burton from the show, they have prepared a proper goodbye. E! Online provided a scoop, which may contain spoiler, that "Peyton and baby Scott beat the odds and live happily ever after in the finale."