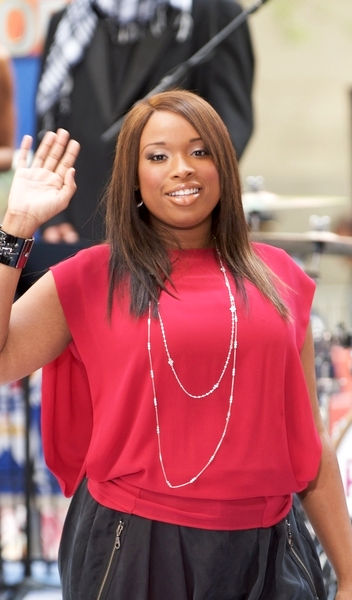 Jennifer Hudson nearly quit her singing career after finding out that her family was murdered in October 2008. Opening up the matter is her fellow "American Idol" alum, Fantasia Barrino, in an interview with Essence Magazine.
"What happened to her was such a tragic thing," Fantasia, who is Jennifer's close friend, says. "I remember her telling me that she didn't even feel like singing. (She had) a hot song and a fresh video but none of that really mattered."
Furthermore, Fantasia shares Jennifer is finally able to endure the difficult situation and move on with her life because people have continually supported her. "I know she can't forget about what happened, but a lot of people were praying for her and it worked. She's up now; she's up. She's moving. I'm just happy she's back on the mic," Fantasia states.
As for now, Jennifer Hudson is hitting the road with Robin Thicke to promote her eponymous debut album "Jennifer Hudson". She will next be seen performing at Houston's Verizon Theatre on May 17, Oakland's Paramount Theatre on May 19 and Dallas' NOKIA Theatre on May 21.