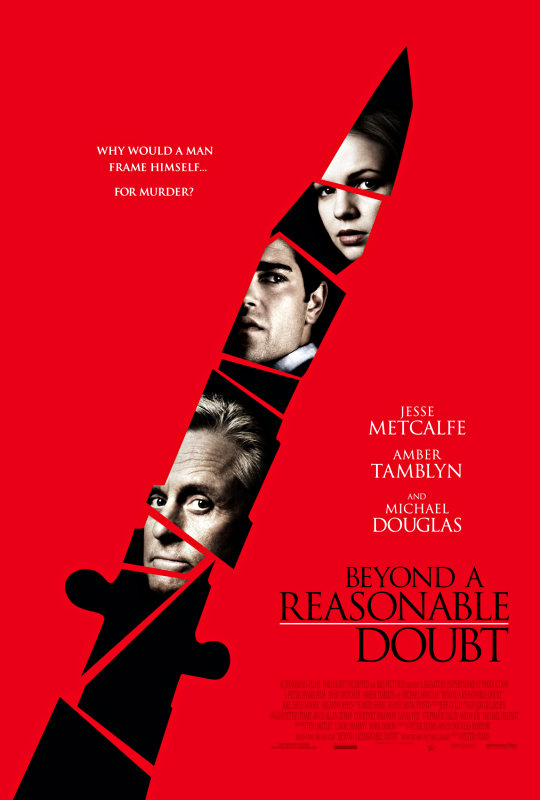 How far Jesse Metcalfe's C.J. Nichols would go to expose a corrupt district attorney is previewed through "Beyond a Reasonable Doubt" trailer. Courtesy of Apple, the newly-released video footage takes a close look at the major characters, including Michael Douglas' Mark Hunter and Amber Tamblyn's Ella Crystal.
The trailer begins with a courtroom scene where investigative journalist Nichols is being asked whether he killed a woman. As the trailer continues, it is unraveled that Nichols frames himself for murder in order to get into the court system and expose the corrupt district attorney Hunter. Little that he knows, his plans will go horribly wrong. In the meanwhile, assistant D.A. Crystal is caught between Hunter's political ambitions and Nichols' risky game.
A remake to Fritz Lang-directed 1956 film noir, "Beyond a Reasonable Doubt" is penned and directed by Peter Hyams. Aside from Jesse Metcalfe, Michael Douglas and Amber Tamblyn, the drama thriller is supported by Joel David Moore and Megan Brown among many others. It will be released in the U.S. sometime in September.