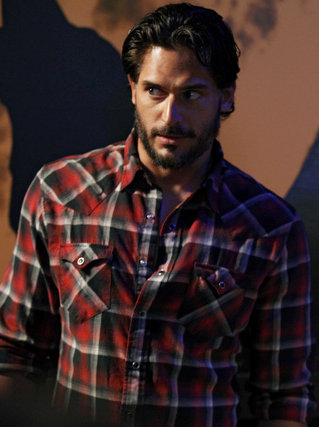 A "True Blood" featurette that unleashes a werewolf in its animal state is released and marked "The Hunt Begins". Cast Stephen Moyer has confirmed previously that real wolves were used in the filming, and this could be one of the results. One of the actors portraying this creature would be Joe Manganiello who plays Alcide.
Meanwhile, the imminent premiere of season 3 will be preceded by a trailer which is released over this coming weekend. In anticipation of that, HBO drops a short snippet featuring voice over. The conversations include "What do you want from Sookie?", "Don't underestimate me", and "This kind of moral anarchy cannot be allowed".
Meanwhile, the title as well the synopsis of the first three episodes have been revealed. The June 13 season premiere is called "Bad Blood". Sookie turns to Eric for help finding Bill; Andy urges Jason to stay the course; Sam reconnects with his past; Tara seeks refuge from her grief.
To Read More Click Here.