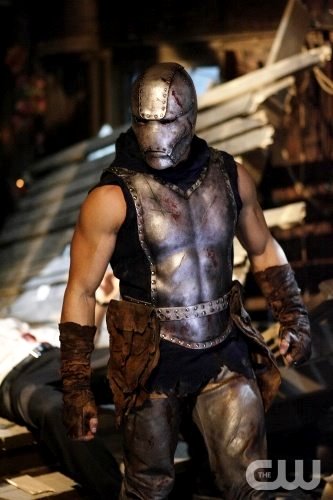 "Smallville" brings out a sneak peek to its "Legion" episode that will air on The CW on January 15. A clip takes the scene of Clark's dilemma when Chloe is inhabited by Brainiac. Chloe, as the possessed, reveals the plan of destroying the world and that "Doomsday" is sent to Earth to destroy "the other Kryptonian" in the form of Davis.
Another released footage is a director's cut of the episode where The Legion, which refers to the three superheroes coming from the future in aid of Clark, is battling the possessed Chloe. They then discover Brainiac's modus operandi and how he's planning to rule the world.
Talking about the Legion, writer Geoff Johns previously said, "They are absolutely, 100% on point with the Legionnaires and their relationship with Clark Kent. I can say you'll see an appearance by one of the Legion's better known enemies."
Recently, Michael Ausiello at EW reported that Tom Welling who plays Clark is close to sealing a deal for a ninth season.
For the preview click here
For the director's cut clip click here