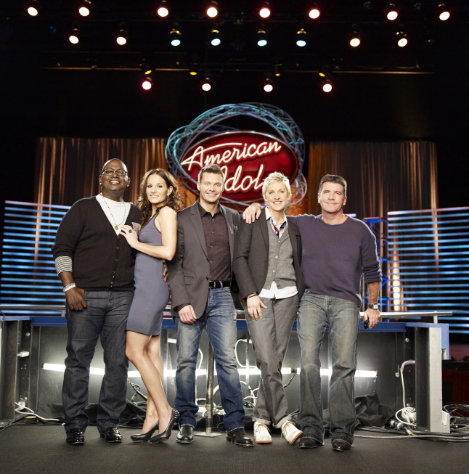 This week on "American Idol", 96 people were slimmed down to 71 in the second Hollywood round. These singer wannabes were grouped in three, four or five and they had to harmonize as well as choreograph a move. Elimination however, is based on individual performance.
First one to come up on stage was Faith, consisting of Charity Vance, Michelle Delamour, and Nicole Rodriguez. They sang Beyonce Knowles' "Irreplaceable" and they all went through. Next was Team Awesome which grouped Michael Lynche, Tim Urban, Michael Castro and Seth Rollins. Unlike Faith, this lots got split into half with Michael and Tim advancing.
Neapolitan got into trouble but not from the judges. They (Liz Rooney, Thaddeus Johnson and Jessica Cunningham and another girl) double crossed another group Destiny's Wild by ripping off the idea of doing an a capella of Lady GaGa's "Bad Romance". Despite it all, all four of them made it. Next, Destiny's Wild sang the same song. Todrick Hall, Theri, Jareb Leiwer and Siobahn Magnus all went through.
To Read More Click Here.