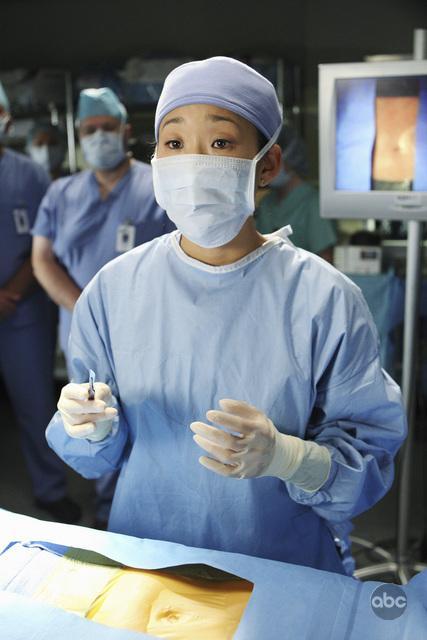 It isn't actually a new concern on Grey's Anatomy how Seattle Grace had fallen from, well, grace this season. Previously hailed as one of the best teaching hospitals in the country, Seattle Grace has dropped to number 12. If you'll remember, the slip in the rankings was a very serious concern for the Chief (James Pickens Jr.) since it meant the hospital became merely an inferior alternative to higher ranked hospitals when it came to emergencies (and that's not good for these trauma-thirsty surgeons).
As we go deeper and deeper into this season, however, we start to notice that the fall in the rankings is not completely without basis. Just recently, we got to know Dr. Campbell, played masterfully by the incomparable Faye Dunaway (No wire hangers!). Dr. Campbell was one of the first female surgeons in Seattle Grace, a dinosaur to use Cristina's (Sandra Oh) choice words, who refuses to retire. She botched an otherwise routine surgery and it was made crystal clear in the last episode that her prime years are way behind her.
Then there's Derek Shepherd (Patrick Dempsey). Not so long ago, Derek was on the cover of some medical journal featuring a new way to treat malignant gliomas called the Shepherd method. Ex-wife Addison (Kate Walsh) admitted that Derek is still one of the best neurosurgeons in the land. However, beset with insecurity issues and an indefatigable, stubborn sense of pride in the last episode, there he was, refusing to accept defeat on the operating table and nearly jeopardizing the life of an unborn child.
There there's Sadie Harris (Melissa George) who messed up an otherwise simple task of handing test results to the correct patient. Sure, she has quit, but the question that begs asking: how did she even qualify as an intern in Seattle Grace? The Chief did say something to Sadie right after the self-appendectomy fiasco, something about her father being the only reason she's still there.
To Read More Click Here.