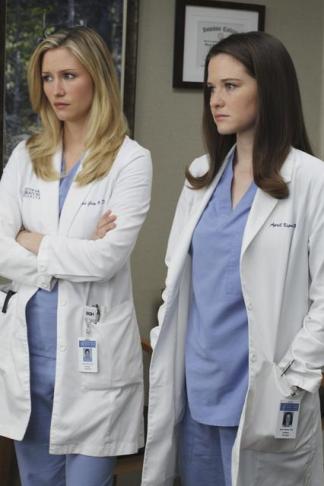 Grey's Anatomy is back tomorrow night with its first episode in three weeks and the first of five (counting the two-hour finale as two) to close out the current season.
What can we expect Thursday and beyond? Fancast reports the following ...
* On April: When the show returns tomorrow night, the Mercy Wester will be "as creepy as ever" - so much so that people will start noticing. Hmmm.
* On tomorrow night's episode: McSteamy becomes an actual grandfather. Meanwhile, Teddy's vulnerable (and presumably bikini-waxed) side is revealed when her position is thrown into jeopardy, and things only get messier for Mark and Lexie.
* On the game-changing finale: 'Seattle Grace Hospital is hit with a crisis like no other in its history,' after which 'Cristina and Meredith's surgical skills are put to the ultimate test.' Okay, that tells us nothing, but your theories are welcomed!
To Read More Click Here.