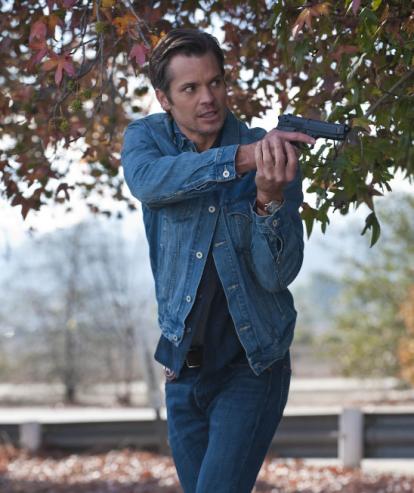 After watching the last few weeks of Justified, including last night's episode, 'Blind Spot,' it is hard not to wonder what the heck happened with the second and third episodes.
The idea that episodes two and three were duds is nothing new for those who have read my reviews before. What is becoming clear, however, is the long term story that the writers obviously fleshed out for this season and how the second and third episodes had absolutely nothing to do with... well, anything.
Not every episode this season has been as engaging on so many levels as 'Blind Spot' was last night. We were given our largest helping yet of the Crowders vs. Ava, but with the twist that the first 40 minutes of the show was actually the Miami hotel vs. Raylan. Mix in the side story line about our wayward sheriff, Hunter Mosley and we have our most interesting episode of the season.
To Read More Click Here.