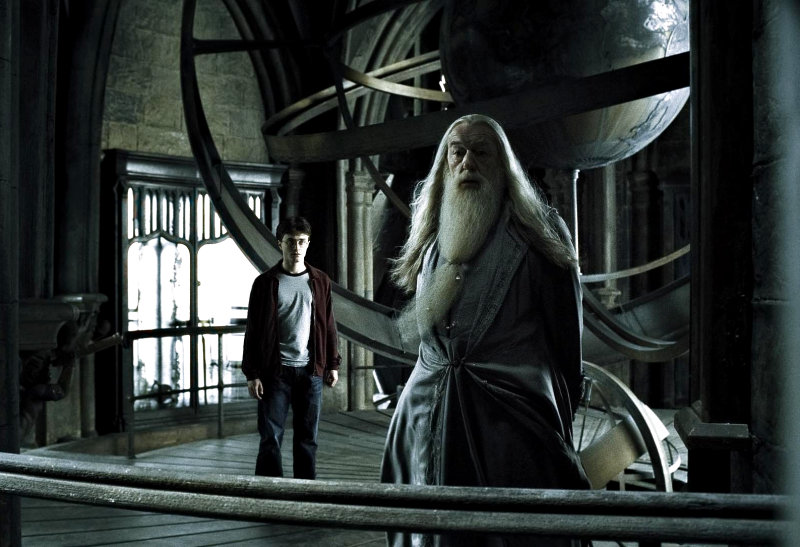 Two high resolution pictures from "Harry Potter and the Half-Blood Prince" have been put out by Warner Bros. Pictures. Firstly debuted in Entertainment Weekly's Summer Preview issue, the fresh pair of photos highlights on Daniel Radcliffe's Harry Potter and Michael Gambon's Albus Dumbledore in two different scenes.
One of the images displays the young wizard and his wise professor on the Astronomy Tower. In the pic, Dumbledore is seen standing near the guard rail while Harry watches him from far behind. The other photo exhibits the two in the Hogwarts headmaster's office with the Pensieve laying in front of Harry.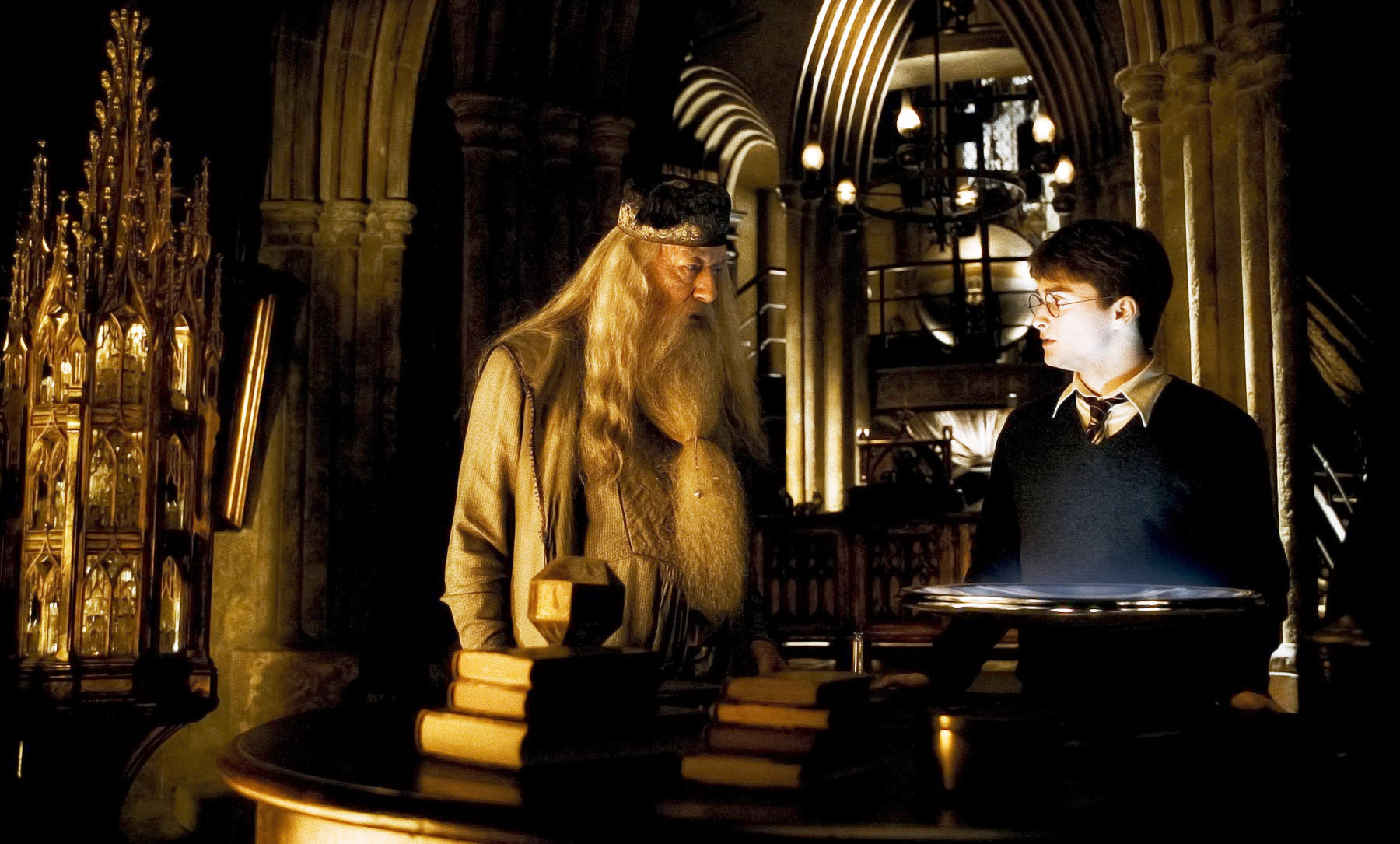 Coming from the "Harry Potter and the Order of the Phoenix" helmer David Yates, "Harry Potter and the Half-Blood Prince" will deal with a darker matter than previous "Harry Potter" films. In it, dark wizard Lord Voldemort has expanded his terror, even to the safest haven of all, Hogwarts. And with the threat getting even closer now, Dumbledore prepares Harry for the worst that will ultimately strike them.
The action fantasy stars Daniel Radcliffe, Michael Gambon, Rupert Grint, Emma Watson, Alan Rickman, Tom Felton and many else. The script for David Heyman and David Barron-produced flick was provided by Steven Kloves. Meanwhile, Warner Bros. Pictures will distribute the movie in U.K. and U.S. simultaneously on July 15.