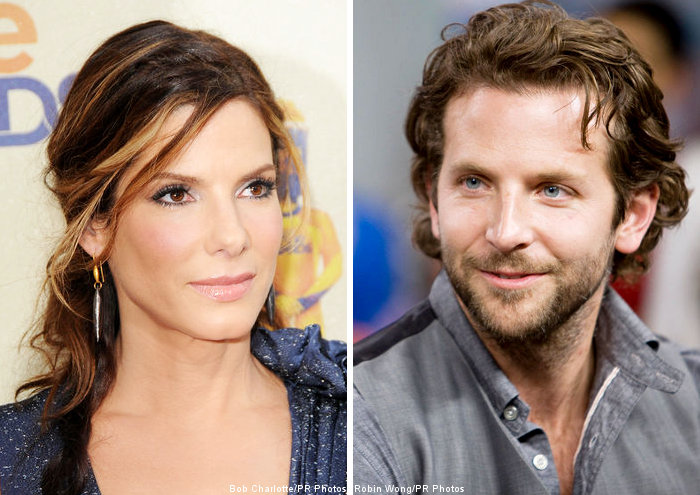 Sandra Bullock has hinted that she wants to join Bradley Cooper in "The Hangover 2". In a press conference to promote her upcoming comedy "All About Steve" on August 21, the actress asked her co-star Cooper if she could have a part in the sequel of his raunchy comedy "The Hangover" and wondered which role she could portray.
Though she was initially doubtful about the future of the sequel, Bullock asked Cooper "Can I be in it?" after she learned from the "The Hangover" star that the filming of the first movie was very fun. She then added, "I'm trying to think of who I'm going to play." Cooper immediately answered, "Mrs. Chow", a character who is supposed to be the wife of Ken Jeong's Leslie Chow.
During the press conference, Cooper also expressed his enthusiasm to make "The Hangover 2". "I think so. Yes," he stated when asked about the possibility to see him in the second film. He further talked about the sequel, "I'd like to find out. We're actually really excited about the second one. We were talking about it while we were filming the first one cause we were having so much fun. Warner brothers actually wanted to do it before it even came out."
"The Hangover 2" is penned by Todd Phillips and Scot Armstrong while Phillips, who helmed "The Hangover", also takes the directing job for the second film. Regarding the cast, Zach Galifanakis, Bradley Cooper and Ed Helms are expected to reprise their roles in the sequel.
"The Hangover" itself follows three best men who try to trace back their memory to find their missing groom after having a wild bachelor party in Los Angeles. It opened to a nearly $45 million debut in June and became the first movie of the summer to secure the #1 slot for its second consecutive weekend.
Sandra Bullock and Bradley Cooper have completed the filming of "All About Steve", which is going to be released in U.S. theaters on September 4. Bullock can next be seen as Leigh Anne Touhy in "The Blind Side", while Cooper's upcoming films include "Case 39" and "New York, I Love You".