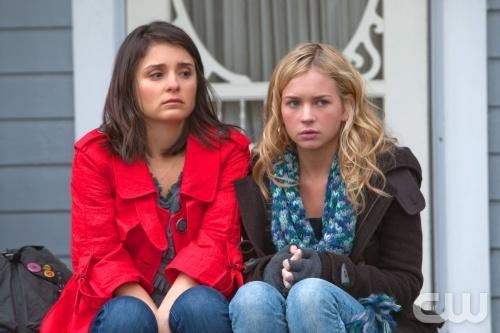 With only one episode left for this season, Life Unexpected is definitely not holding back on the emotions!
We enjoyed pretty much every part of "Father Unfigured" last night. What was surprising for us was how much we liked seeing Cate with Baze!
Baze definitely lost points when he hooked up with Cate's sister, but he gained back more than we expected when told Cate the truth - even though he knew she would be mad at him - and stayed - even after learning that Lux lied to him about her intentions for the road trip.
It looks like Baze really is cleaning up his act!
Right now, if we would had to choose one person for Cate, it would be Baze. There's a lot of weight on the fact that he is Lux's father. How cute was it when they all got back from the road trip wear the same corn-dog sweater? That scene really tugged at our heart strings!
To Read More Click Here.