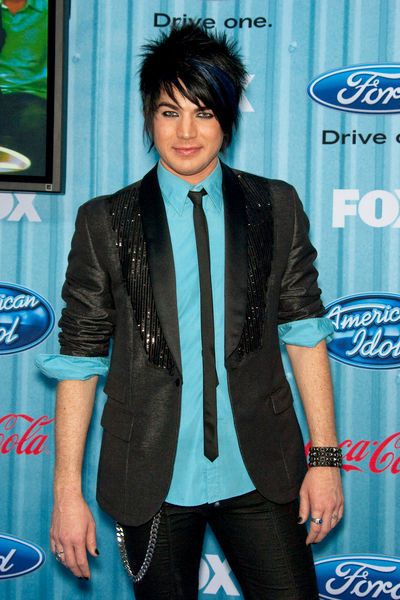 Finishing second at "American Idol" finale after losing the competition to fellow contestant Kris Allen, Adam Lambert stays positive. "First or second, it doesn't matter to me; I got to sing with two great heroic rock bands," he told OK! Magazine in the wake of winner announcement on Wednesday, May 20. "I felt so good. I got to sing with Queen and KISS!"
The 27-year-old guy, furthermore, admitted he wasn't surprised with the result. "I knew it was going to be a close race," he claimed. "I think Kris is incredibly talented and he's a good person, so to me it was like, we know it's going to be close; whatever happens, happens. We've made it this far, got to do a really cool finale and we're both going to get to do great things now in the future."
He then continued, "For me, it's not really about what happens tonight. It's about tomorrow. It's about next", adding, "I know that we're going to start working on some music right away, and that's what I can't wait to do - to collaborate, to write, to co-write and create visuals that go along with the music, too. I think that's going to be really exciting."
Kris Allen himself accepted the honor as winner of "American Idol" eight season with a humble heart. On-stage after hearing his name called as the new champion, he said, "It feels good, man, but Adam deserves this ... I'm sorry. I don't even know what to feel right now. This is crazy. Thank you so much." After that he cried on his wife Katy Allen's shoulder.