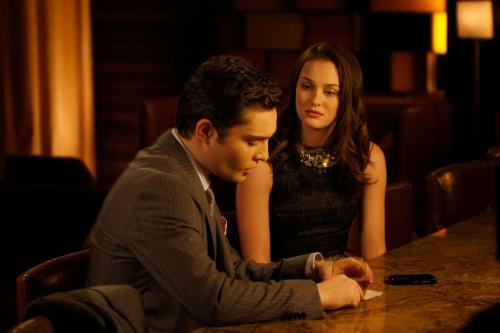 While Gossip Girl fans have been hearing rumblings about how tragic things may get in upcoming episodes - starting with what appears to be a haunting, Indecent Proposal-esque episode tonight - Gossip Girl's show-runners say not to give up on Chair.
"The thing that fans should know that hopefully is reassuring," Josh Schwartz says. "is that Chuck and Blair are always top of mind to me and [Stephanie Savage]."
"There's been a long-term plan in place since the very beginning of the show about them as a couple, and Chuck and Blair will always be there, top of mind."
"A lot of times on shows like these," Josh continues, "fans live and die week to week in terms of what happens with their favorite couples. Obviously if they only stay together and are happy, people will complain, and if they're fighting, people will, too."
To Read More Click Here.