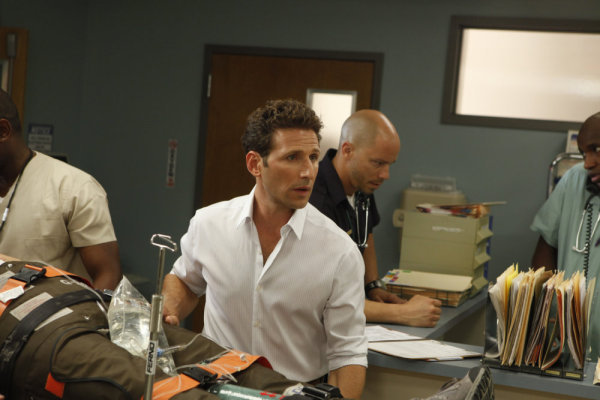 It may still be the middle of summer in the world of Royal Pains, but there's a mysterious cloud headed for the Hamptons in Season 2, in the form of Hank and Evan's elusive father, Eddie.
Last time viewers saw the Lawson brothers, Hank (Mark Feuerstein) was reeling from the revelation that his doctor concierge business, HankMed, was bankrupt after Evan (Paulo Costanzo) made the money available to Eddie.
"We pick up the morning after the Season 1 finale. There's a little bit of a hangover effect from all the stuff that happened the night before," co-creator and co-executive producer Andrew Lenchewski tells TVGuide.com of the season premiere, airing Thursday at 10/9c on USA. "But pretty quickly, new events unfold that suck our characters back into the world of the medical emergencies."
Although it's back to business as usual for Hank, Evan's error in judgment is not so easily forgotten.
To Read More Click Here.