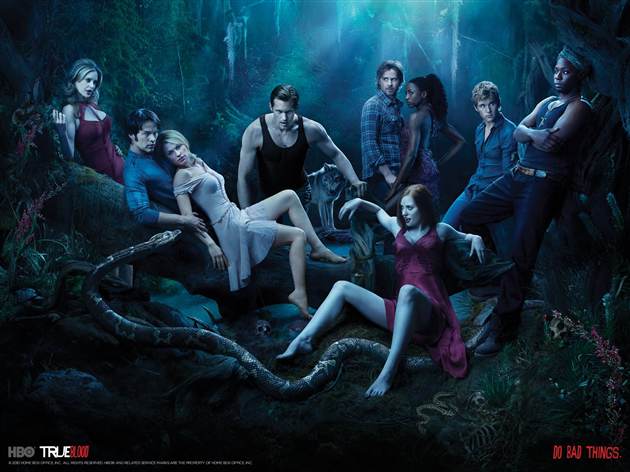 I haven't reviewed an episode of True Blood since episode 3.03, 'It Hurts Me Too,' mostly due to scheduling conflicts. With Rubicon coming on at the same time as True Blood, I simply wasn't able to juggle both, along with Mad Men. I kept watching True Blood on DVR until I found that it actually re-aired an hour and a half after the first showing. As mmahoney had already taken over the reviews (and did a bang-up great job with them), I couldn't reclaim these reviews. So when mmahoney told us that he would be unavailable to do the finale review, well, I jumped at the opportunity.
'Evil Is Going On,' is a totally different beast from last year's finale, 'Beyond Here Lies Nothin'.' I liked this episode much better than the last finale, mostly because it had a greater flow to it. While you could cleanly divide season two's closer between the season two wrap-up and season three set-up, this episode felt like the two were one and the same. It worked.
To Read More Click Here.