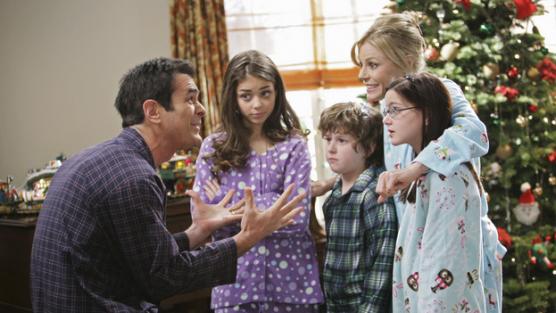 This week's holiday centric episode of Modern Family, "Undeck the Halls," was the much hyped episode (by us) where Fred Willard made his guest appearance. So how did the comedic legend do?
Well, we'd love to tell you, but somehow the man was only in it for twenty seconds before the opening credits in a cameo at best. Fred Willard is comedic genius and could have added a lot to the already amazing Modern Family cast, but was for some odd reason underused.
How did Edward Norton get so much terrible screen time, when this perfect fit got nothing. Well, we're holding out hope for more of Phil's father in the future, and didn't let it ruin the whole episode for us.
The episode might not have been as funny as previous installments, but it certainly had some very sweet heart, especially when it came to Jay's storyline. Jay initially fought Gloria and Manny's attempt to infuse Colombian traditions with hilarious results, and eventually warmed up and embraced them. It was perfectly done.
To Read More Click Here.