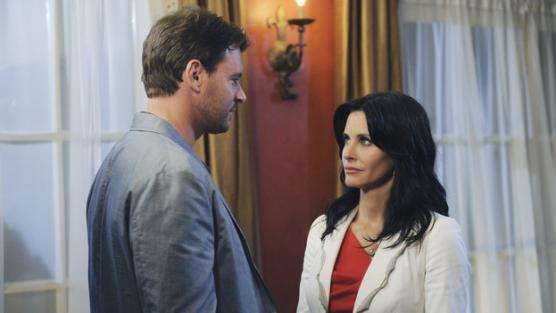 While not as good as last week's episode of Cougar Town, which I called the perfect episode, this week's installment continues to be enjoyable and passably mediocre.
During "Mystery Man," Jules finally meets a man closer in age to her, Jeff (Scott Foley) and actually cancels a date with a young, hot cub, Ryan (Aaron Blake) to go out with him.
We love anything that removes the cougar from Cougar Town. How about we rename the show Jules Unmarried, or something wittier, and just forget that whole pilot and younger guy premise ever happened.
Luckily, our favorite part of the Cougar Town cast, the guys, were out in full force this week. The men (and Travis) joined Andy as he attempted to watch his son, Stan. And by watch we mean set up a prison for.
To Read More Click Here.