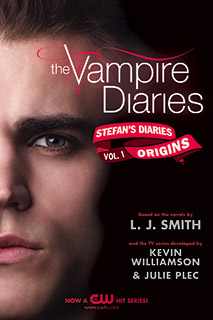 L.J. Smith's work has been transformed into a hit TV series, "The Vampire Diaries", earlier this year and now a prequel book based on the novel series is heading to stores. The major characters of the vampire saga will be featured individually on a set of books coming via HarperTeen and the first one to get the treatment is Stefan Salvatore.
"Book One: Origins" is already available for pre-order on Amazon and would hit the shelves on November 2. The synopsis according to the show's fansite Vampire-Diaries.net is: "Set during the Civil War, against a backdrop of grand estates, unimaginable riches, and deadly secrets, three teenagers in Mystic Falls, Virginia enter a torrid love triangle that will span eternity."
To Read More Click Here.