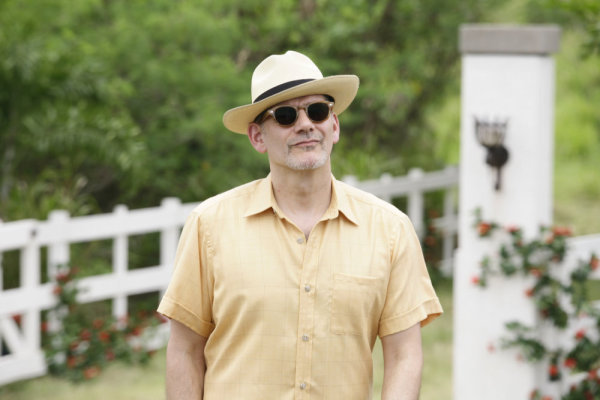 Last night's episode of Royal Pains had our favorite brotherly duo back in Cuba for unfinished business - Evan was abducted in the final scene last week, after all.
"Mano a Mano" wasted no time showing us who Evan abductors were - the beautiful bartender Carmen and her brother Oscar. The reason? Their uncle got his hand trapped in the car engine.
Before I go any further - I have to take a second to give a shout-out to my favorite Hispanic father - Ignacio! From one of my most dearly missed shows: Ugly Betty. It really was a surprising treat to see him!
Okay, back to the review.
Did anyone else find the kiss between Hank and Carmen completely forced and a bit unusual? Just a couple episodes, it looked like the sparks were still flying between him and Jill. What gives? And if he was giving into temptation, why wait until the last minute before you leave the country? Do you think if he gets back together with Jill, he should say something about his tropical kiss?
To Read More Click Here.