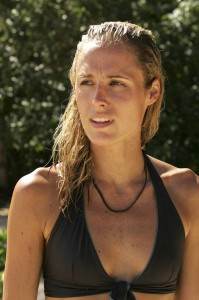 Last week's incredible, Russell-confounding episode is recapped here, in case you missed it.
This week's episode begins in the Yin Yang tribe after JT's torch snuffing. Rupert tells his alliance that he tried to get them to all vote for Russell, but ot no avail. Candice compliments the Villains on their move to oust JT. Russell asks Sandra if she knew that Parvati had two idols, but Sandra pleads innocence. So, Russell turns to Parvati and asks her about her second idol and why she lied to him. Parvati swears there was nothing underhanded at play, but Russell points out that she sure did take the idol from him quickly. Parvati doesn't see that any harm was done. She confides to the camera that Russell is just mad that he isn't in control. He likes to think of himself as the Godfather of Survivor, but he's not. Russell is scared about losing his power, and that's exactly why Parvati pulled the move she did.
To Read More Click Here.