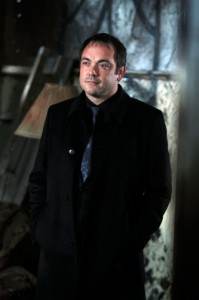 Only two more episodes left until the end of season 5 of Supernatural - nay, the end of the bloody Apocalypse - and the writers aren't wasting time with monsters-of-the-week episodes anymore. It's all mythology, all the time! This is a good thing, because saving the world isn't going to just be accomplished in one or two episodes. I liked this evening's episode, and very much liked the short-lived Brady character, but it sort of felt like filler, didn't it? This episode was meant to set-up the next big fights - against Pestilence and Death and, finally, Lucifer.
At least up until the last five minutes, when my poor heart started beating at 50,000 miles per hour, because I see where they're going with Bobby's storyline and I'm really not happy about it.
To Read More Click Here.