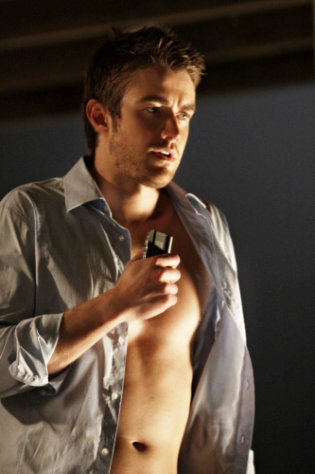 It's a domino effect on "One Tree Hill" next week. Nathan reaches the breaking point with Clay, causing a rift between Haley and Quinn. In the preview, Nathan confronts Clay about the only two things that he wants Clay to do, making sure he plays with the Bob Cat and staying away from Quinn.
Meanwhile, Brooke comes clean with Julian about her worries regarding his growing connection to Alex (guest star Jana Kramer). Skills pursues a new career in L.A. and Millicent's drug problem worsens. "You are a Runner and I am My Father's Son" airs on Monday, November 16 on The CW.
Lee Norris who plays Mouth recently talked about the possibility of old characters coming back for more screen time. "Given how our tagline used to be 'A Tangled Web,' I think you can definitely expect to see a face coming back that's a blast from the past, that you wouldn't expect, that's really going to tie together a couple of the core characters in a really awkward way," he said to Movieweb. There is no clue yet whether the old faces he meant are Chad Michael Murray and Hilarie Burton.