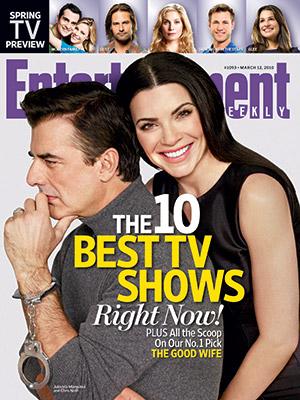 Is The Good Wife the best show on television?
That's the bold statement Entertainment Weekly makes in it latest cover story.
Featuring a portrait of stars Juliana Margulies and Chris Noth, the magazine quotes the former as saying she was hesitant to anchor a legal drama because she didn't wish to get bogged down in procedural cases each week.
'One of the reasons Murder, She Wrote was on for so long was that America loves an ending after each show, where you can solve it and it's done," Margulies said, an observation that could also apply to current hits CSI and NCIS.
To Read More Click Here.