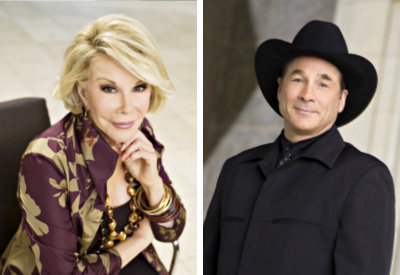 Two were fired altogether last week, more are still vying for the title as "The Celebrity Apprentice". On the April 12 episode of "The Apprentice", teams must design and build an in-store display unit and packaging for LifeLock, a company that provides identity theft protection.
Jesse James is picked up to be the Athena's project manager, and Natalie Gulbis takes over as KOTU's project manager. In this latest challenge, one team is pushed to the brink as deadlines loom. The problem mounts even bigger as one of their celebrities falls ill. In the meantime, a last-minute design flaw finds the other team struggling to correct their display.
But before the two teams go on with their next challenge, they first find out who went home after the last challenge. And in the episode preview, it can be seen how they react to the shocking decision taken by Donald Trump in firing Khloe Kardashian. Joan Rivers, in addition, has something to say about her fellow KOTU member, Clint Black.
To See The Preview Click Here.