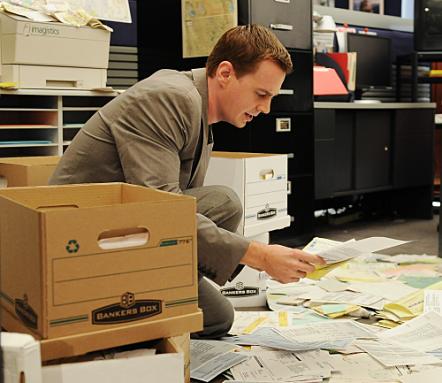 NCIS tried something in last night's episode, "Power Down," that might sound hokey if you're just reading it here, or have never seen the show. But the entertaining characters, sharp dialogue and lightning-quick plot development somehow make it work.
A city-wide blackout.
It was a new wrinkle that made the episode from beginning to end, and instead of coming off like a lame stunt because the writers ran out of ideas, the power outage was the opposite, seamlessly integrated into the case and the agents trying to crack it.
After D.C. was plunged into darkness for a matter of days, Gibbs and his crew attempted to investigate an apparent cyber-attack-turned-murder without the usual bells and whistles.
Older viewers, especially those with law enforcement backgrounds, may remember these days well. But for a younger audience, it begged the question: How do forensic experts, medical examiners and investigators do their jobs in this situation?
Literally working in the dark, the gang scrambled to cope with their lack of technology. Except for Gibbs, a man of few words, and certainly one unmoved by his agents' plight. There's nothing he can't handle, old school style, as he later proved.
To Read More Click Here.