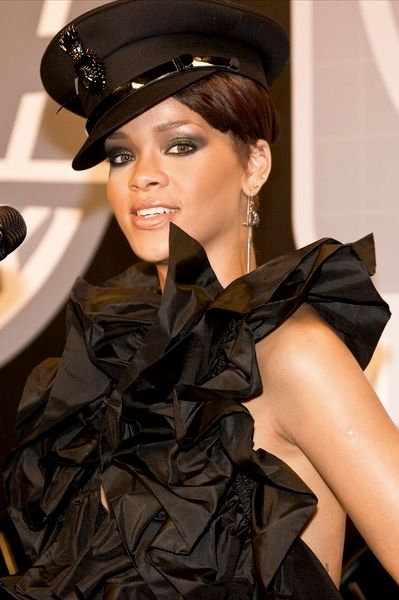 A song tentatively called "Terminator" has hit the web and the track is claimed as Rihanna's demo song. Still unmastered, the song reportedly will serve as one of the soundtracks for the latest "Terminator" franchise, "Terminator Salvation".
Aside from the rumor that the track will be picked up as a theme song for the Christian Bale-starring film, it may also appear in Rihanna's upcoming fourth studio album, which is yet to be titled. However, no writing credit for the song is shared.
Previously, Rihanna was said to have written songs about "different situations in her life, just things that inspire her" for the new album. "She's someone - who has something to say, so I will let her lead whatever she wants to say," Ryan Tedder of OneRepublic told People.
In related news, Rihanna gets four nominations at 2009 Urban Music Awards, which will be held on July 17 in New York. She receives the nods in such categories as Artist of the Year, Best R&B Act, Best Female Act and Best Music Video for single "Rehab".