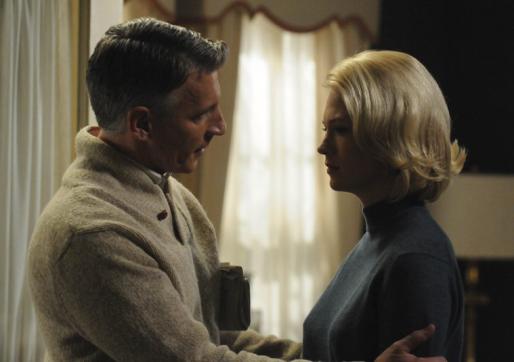 It is March of 1965 and in this week's episode of Mad Men, The Chrysanthemum and the Sword, we welcomed back the Draper girls with open arms. Everyone and their brother seemed to be dreading the fact that Betty was returning to the screen this week, but not me.
After a couple of weeks off, Betty was back in the fold, and she brought some great tension to the table. The hate has gone way too far on Betty Draper. Sure she was sad and pathetic for a while there, but she has now gone way past that. Betty is now extremely mean and sometimes pretty evil, and that definitely works for me.
I mean I'm no proponent of child abuse, but when she smacks Sally across the face for cutting her own hair, it's hard not to chuckle. She's gone off the deep end, and like any train wreck, it's hard not to enjoy it. Two of my favorite moments of this episode were her outlandish proclamations.
To Read More Click Here.