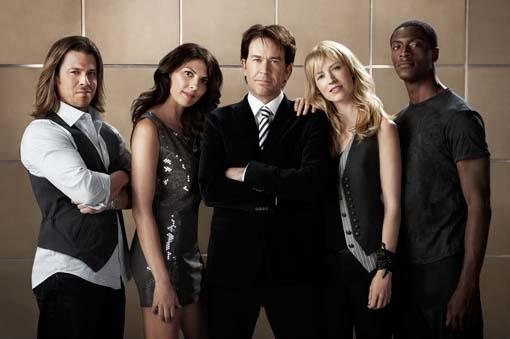 Simply put, The Rashomon Job made for one of the most entertaining episodes of Leverage season, as we got a look into how each of the team members worked solo when they were all after the same item, prior to when they recruited by Nate.
I was very happy that Nate and the team finally mentioned Monroe again. While it was in passing, at least it they are starting to drift back onto the larger storyline. I am not sure if the Monroe plot can be completed in the next two episodes before the show takes a break and I wonder if we are going to go into the next season with them still after Monroe.
However, the true beauty of this episode was the "Rashomon Effect" concept. While it was a simple concept of five perspectives on a single event from five years earlier, the delivery of those perspectives made this my favorite episode this season.
To Read More Click Here.