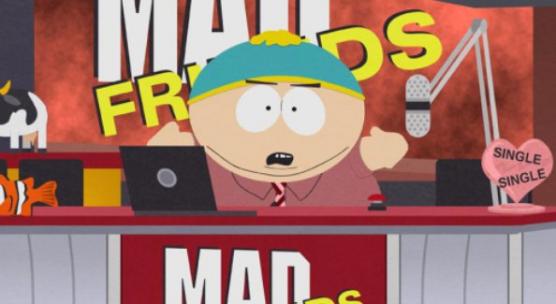 We're actually kind of shocked South Park took this long to come up with a Facebook parody episode. We're talking about a show that's been known to mock current events within mere weeks of them happening. I'm not even sure how they write the storyline for those episodes, let along animate and voice them in time.
However, nearly six years after the website's inception, South Park have given the phenomenon the same treatment they gave World of Warcraft years ago: an entire episode dedicated to it, "You Have 0 Friends."
Maybe it's good that Parker and Stone waited, because the episode was really able to nail just how ridiculous Facebook has become at this point in the game. Whether it was Stan's father and grandmother joining, Wendy getting jealous over an 83 year old woman's comments, or Kyle constantly nagging Stan to help him in Farmville, everything in the episode has probably happened to you.
To Read More Click Here